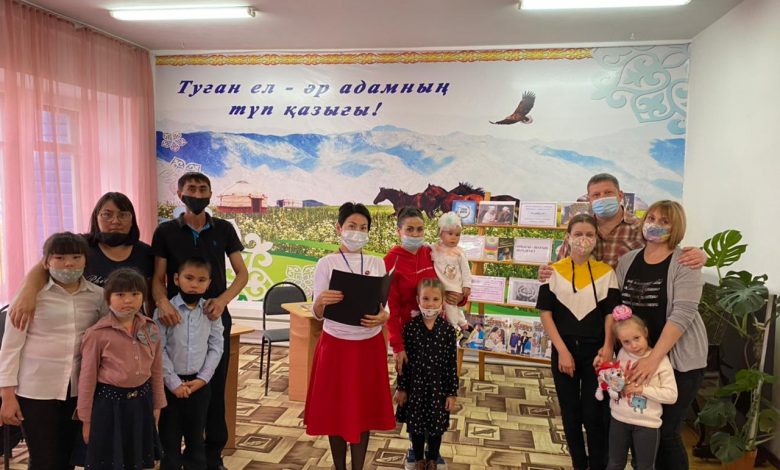 On September 10, the contest «The best reading Family 2021» was held in the Central District Library named after I. Esenberlin.
3 families took part in the competition: the Lutoshkins, the Kaldybayevs and the Razumenkos.
The competition consisted of 3 rounds:
Round 1 is THE FAMILY'S BUSINESS CARD.
Here, reading families have been giving information about the books they have read since 2015.
Round 2 – «Asyl soz».
All family members read one of the words «edification» or 1 poem by Abai Kunanbayev on kaz. or in Russian. languages.
Round 3 «Tugan olkenin adebi murasyn maktan tutamyz» — QUESTION and ANSWER.
Here, the contest participants were asked questions about the classics of Kazakh literature and about the poets and writers of our region, and the participants actively answered.
According to the results of the competition, the Lutoshkin family won.