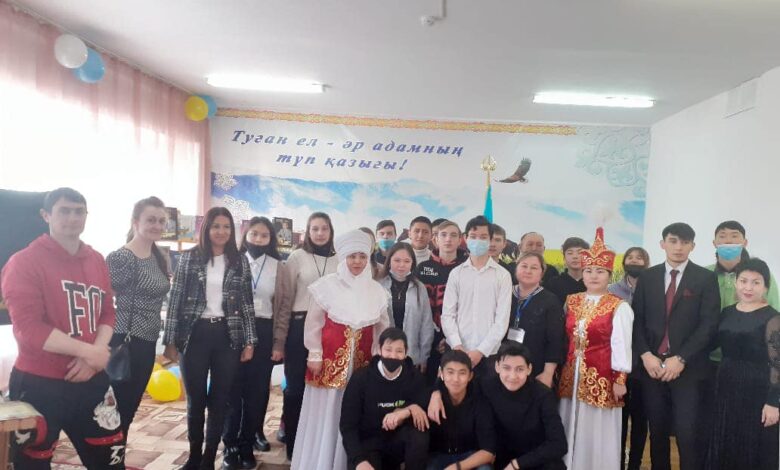 10.12.2021 The Central Regional Library named after I. Yesenberlin organized a literary and musical composition «Under a peaceful sky, bloom Kazakhstan» for the 30th anniversary of Independence of the Republic of Kazakhstan.
The purpose of the event: to convey to readers the value of «love for the Motherland», to instill a sense of pride in their country, to educate: patriotism and citizenship, its rich history and difficult fate, love for the nature of their native land.
At the event performed by young Atbasar talented artists: Kenbeylova N., Nurtaza D., Tochieva M. and Alpeisov E. patriotic songs about the Motherland were performed. Poems about the Independence of the Republic of Kazakhstan were beautifully read by Mariam Tochieva and Dinara Otarbayeva. A wonderful melody performed by Tlectes Kairat sounded on the dombra.