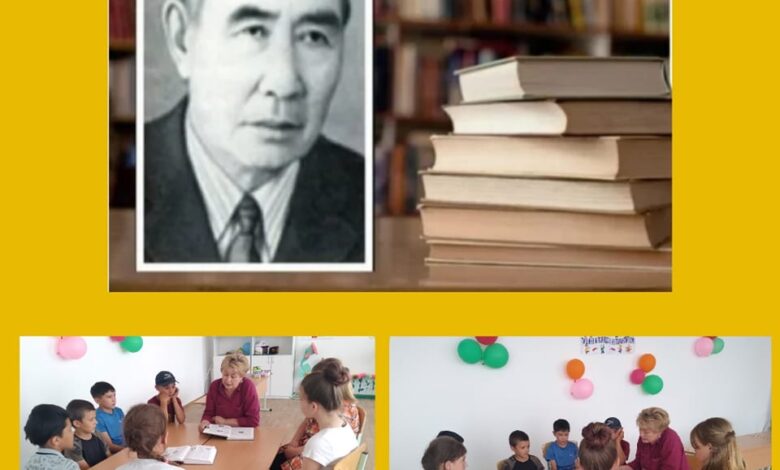 On 17.06.2022, the Pokrovskaya Rural Library, within the framework of the special project «Great Names of the Great Steppe», held an evening of creative communication «A writer of the history of his people», dedicated to the 115th anniversary of S. Omarov.
Purpose: to contribute to the formation of knowledge about S. Omarov.
The librarian introduced readers to the life and work of a talented countryman, writer, prominent representative of Kazakh children's literature, veteran of the Great Patriotic War Seitzhan Omarov.