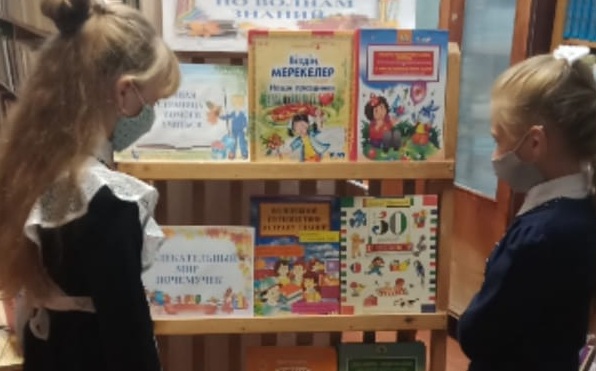 On 01.09.2021, the Novomarinovskaya Rural Library prepared a book exhibition-review: «On the waves of knowledge», dedicated to the Day of Knowledge.
Goal: instilling a love for knowledge, for school, for the process of learning the world.
The exhibition consisted of three sections : «Smart page help to learn», «Fascinating world of why», «We read all the books we know». Books that help children to study were presented at the exhibition: encyclopedias, books from the «I know the world» series, educational books with logic games and interesting tasks. And readers were also able to get acquainted with works of art about an interesting and fascinating school life. At the end of the review, the librarian reminded the children that the library is their faithful friend and assistant in the educational process.