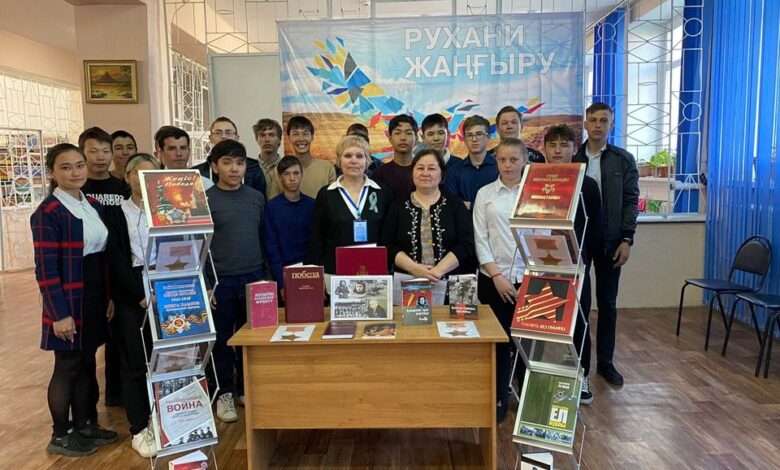 On 6.05.2022, the Central District Library named after I. Esenberlin, together with the AIC library, organized an hour of military poetry «Memories of the war, in the book and the heart» for Victory Day.
The purpose of the event: to tell about the exploits of the Heroes of the Soviet Union Aliya Moldagulova, Manshuk Mametova and Hiuaz Dospanova.
Librarian of the TSRB S. Romanova told about the feat of Manshuk Mametova and machine gunner of the 1st Infantry Division Aliya Moldagulova.
Librarian of the AIC G. S. Otunbayeva told about the feat of the first Kazakh pilot, the National Hero of Kazakhstan Hiuaz Dospanova.
College students read poems about heroic women.
The book exhibition «We live in the World» was organized.